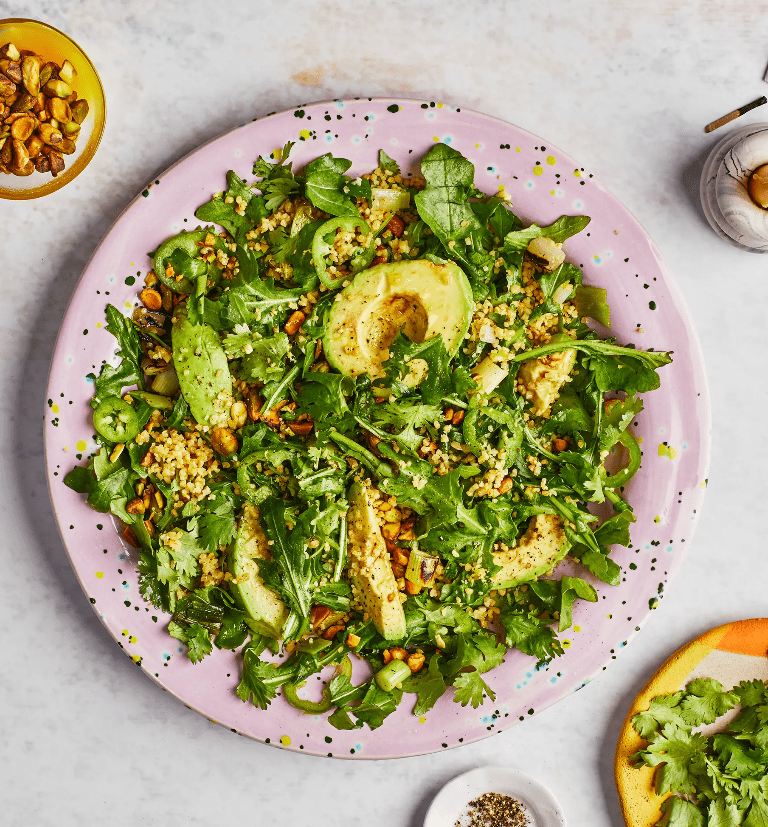 Photo Credit: bon appetit

Bulgur that cooks quickly is a salad maker's best buddy on a busy weeknight. Bulgur steams in just 10 minutes; all you need to do is boil some water, add the grains, cover it, and switch off the stove. Rice, on the other hand, requires a bit more care and time to prepare properly. With little chance of overcooking, the residual heat is sufficient to thoroughly cook the bulgur, producing a light base for grain bowls or a filling addition to roasted vegetables or leafy greens.
Every bite of the bulgur in this recipe is flavored by the addition of a little ground cumin, and the salad is given a kick of smokiness by charred onions and heat by fresh jalapeños.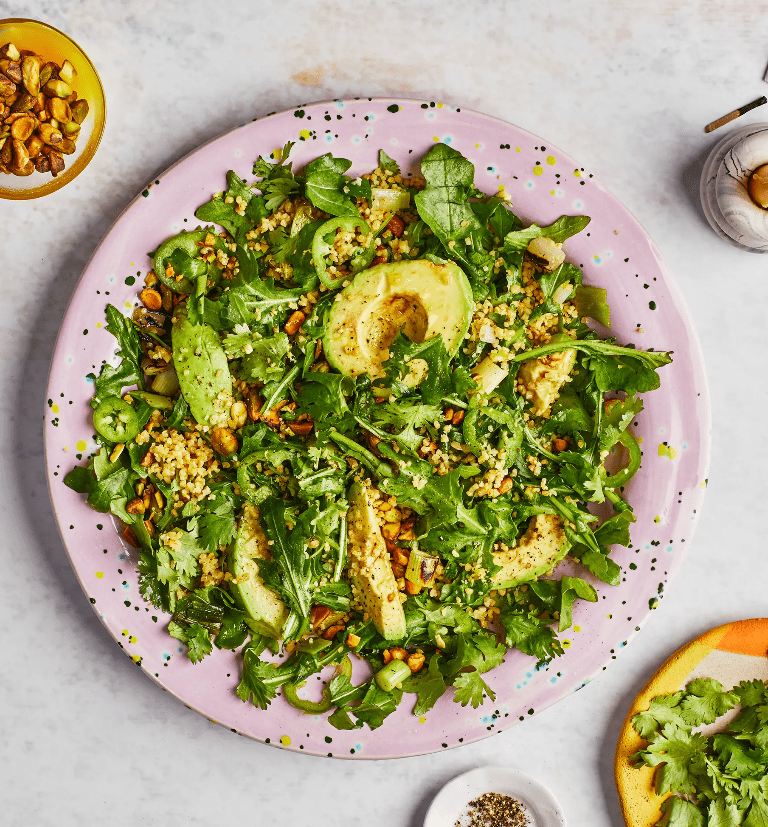 Avocado And Bulgur Salad
Method
Boil 3/4 cup of water in a small saucepan. Immediately cover the pan and turn off the heat after adding 1/4 cup of bulgur, 1/2 teaspoon of ground cumin, and a dash of kosher salt. Observe for ten minutes. With a fork, fluff the bulgur.

In the meantime, preheat a big skillet with 2 tablespoons of olive oil over medium-high heat. 12 scallions should be cooked for around 5 minutes, occasionally turning them to provide even charring. Coarsely chop the ingredients after transferring them to a cutting board while retaining any excess oil in the pan.

Add 1/2 cup of coarsely chopped raw pistachios to the same pan and turn the heat to medium. Cook for 1-2 minutes, checking for patches of browning along the way. Salt the dish after transferring it.

In a large bowl, combine the bulgur, scallions, lemon zest and juice, 1-2 jalapenos, very thinly sliced according to your preference for heat, 1/2 cup finely chopped cilantro, and remaining 3 Tbsp. olive oil. Season to taste with sea salt and freshly crushed black pepper.

3 cups baby or trimmed mature arugula and 2 large avocados, chopped into chunks, are added to the salad and gently mixed together. Distribute among plates, sprinkle with additional cilantro and pistachios, and season with more pepper.
avocado, bulgur, salad
Recipe Card powered by