Avocado and Spinach Smoothie Bowl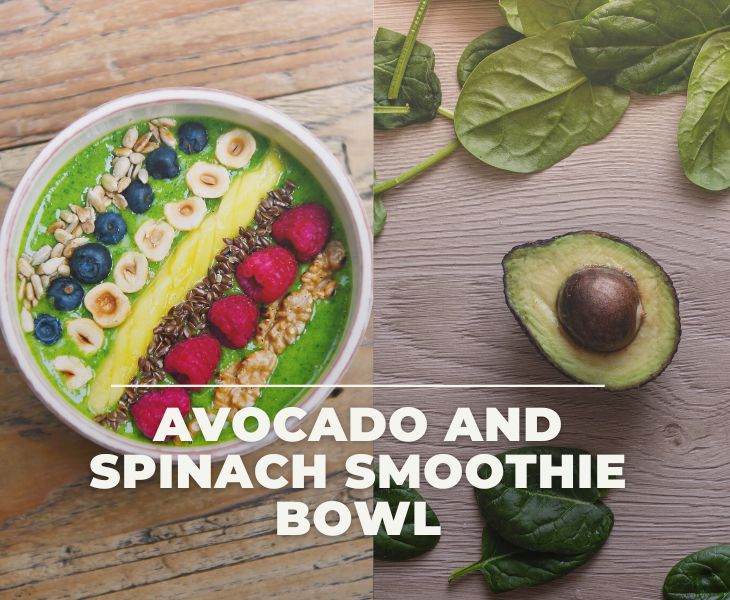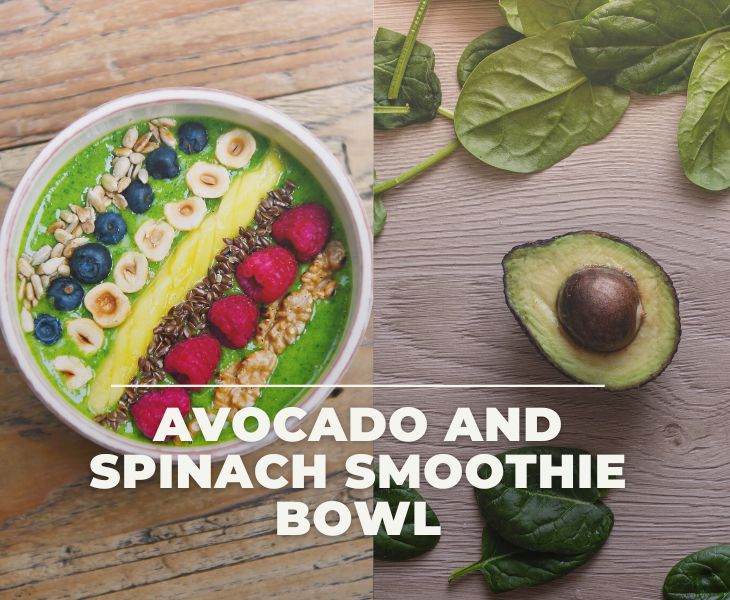 Avocado and Spinach Smoothie Bowl
Instructions
Cut the avocado in half, remove the pit, and scoop out the flesh into a blender or food processor.

Add the ripe banana, fresh spinach leaves, almond milk, chia seeds, and sweetener (if using) to the blender.

Blend all the ingredients until you achieve a smooth and creamy consistency.

Taste the mixture and adjust the sweetness or thickness by adding more honey/maple syrup or almond milk, if desired.

Pour the smoothie into a bowl.

Top it with your favorite toppings, such as sliced strawberries, blueberries, granola, or pumpkin seeds.

Enjoy the avocado and spinach smoothie bowl immediately with a spoon.
Avocado and Spinach Smoothie Bowl, avocado, spinach
Recipe Card powered by